Technological Strengths
General Freight Transportation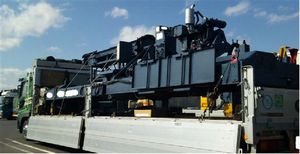 We constantly work towards improving transportation quality, even for our vehicles that are used for a wide variety of cargo types. Using past experience, we ensure a consistent and rigorous connection to on-site locations and make manufacturing or production improvements.
---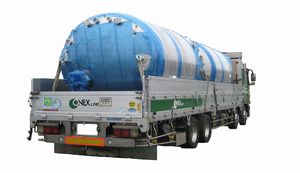 Our staff, backed by a wealth of experience and achievements, always keep consideration and attentive care close to their hearts in order to meet customers with widespread trust.
---
---
Heavy Load Total Relocation and Installation Services
Experienced workers treat your transport, installation, assembly, and mounting equipment of heavy loads and precision equipment with care for courteous and speedy service that gives you peace of mind.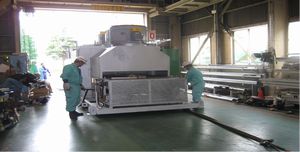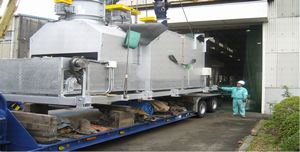 Customers praise our ingenious solutions and ideas that lie at the heart of reliable techniques.
---
Major Accounts
ONEX Corporation
OOBAYASHI DORO Corporation
IKG Corporation
IS Butsuyru
IWASA TECH
Atsumi Transport
Edogawa Tekko
AMANO Corporation
KANZAKI KOKYUKOKI MFG
Ikeda Kogyo
Kunimitsu Tekkoujo
Eguchi Unyu
Neturen
Kajima Shoun
Koken Boring Machine
Kamigumi Rikuun
Koken
Komatsu Interlink
Koyo Giken
Koryo Distribution Service
Kawashima Packaging Machinery
Daiichi Unyu
Sanwa Sangyo
Kyodo
Shimoide Iron Works
Taihei Sangyo Unyu
Shouhei
Chugoku Butsuryu Service
Toko Sangyo
TOEI Transport
Toshiko Casting
Nadeshiko Unyu
Toyo Nainenki
Nippon Konpo Unyu Soko
Toyo Hydraulics
Nippon Express
TONAN DROP FORGING
Nikkei Logistics
Niko Technos
Docyo Unyu
Nippon Thermonics
Hayakawa
Nippon Road
Matsumoto-gumi
Hasegawa Gear Works
Maruwn Corporation
Fuso Seiko
Maruzen Showa Unyu
Hama Seisakujo
Marutake Jidosha Unyu
MITSUBA MFG
Unipres Corporation
Meiji Machine
ATSURYU
RYOKUSAN
Atsugi Kamotsu
Daiwa Machinery
---
(Listed in random order, titles omitted)
---
Business Location Map
---